HypnoBirthing® Practitioner's Course
HypnoBirthing® Practitioners are forwarding the message of calm and gentle births in over 46 countries throughout the world.
Becoming a HypnoBirthing practitioner will add a whole new dimension to your life. Today, more than ever before, people are attracted to the HypnoBirthing Practitioner Certification program because of the satisfaction that teaching this program and working with young families is bringing into their lives. An even greater attraction for practitioners is seeing the impact that the HypnoBirthing philosophy of calm and gentle birthing is having on a large majority of women who are coming to realise that birth is about them and their babies. Through weekly pre-natal classes, instructors are helping families to reclaim birth as their own.
Join our passionate team of New Zealand HypnoBirthing practitioners providing childbirth education and techniques to families for a calm and gentle birth experience and a positive journey into parenthood.
Who would be interested in training as a HypnoBirthing® Practitioner? :-
Hypnotherapist, Midwife, Doctor, Doula, Healthcare Provider, Childbirth Educator, Massage Therapist, Yoga Instructor, HypnoBirthing Mum & all others with an interest in maternal health & birthing.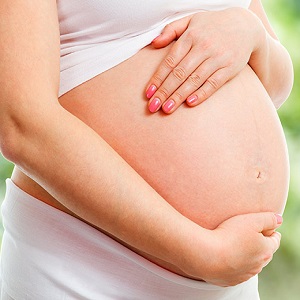 This event is approved as continuing midwifery education by the Midwifery Council.
Certification
The course consists of 3 components:-
1. Birthing Basics – Home Study
2. Introduction to Hypnosis for Birthing – 1.5 days face to face training
3. Practitioner Certification Workshop – 2.5 days face to face training
The course is a four day, two part Childbirth Education Programme.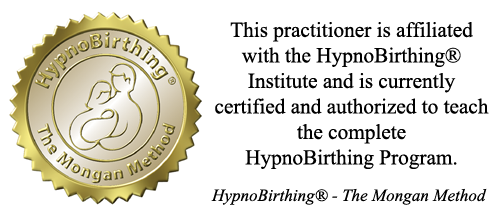 Segment One: Introductory Prerequisites
Hypnosis for Birthing ~ for those not certified in Hypnosis
Applications of hypnosis
Attitudes about hypnosis
Basics of brainwave activity
Laws of the mind
The Rationale for hypnosis in birthing
Understanding clients' learning styles
Direct and permissive hypnosis approaches
Dangers of unqualified therapy
Steps to achieve hypnosis
Mind/Body associations and applications
Judging trance depth
Guidelines for achieving change
Eye fixation/closure
Elman • Ericksonian • Shanti leads
Deepening techniques
Post-hypnotic suggestions
Alerting Styles
Birthing Basics ~ for persons with no birthing qualifications
The Beautiful Female Birthing Body
Anatomy of The Female Reproductive System
Conception and Early fetal development
Characteristics of the Uterus
The Baby's Support System:
Three Trimesters of Pregnancy
Physical Changes during Pregnancy
Foetal Positioning during Pregnancy
Turning Breech Presented Babies
Labour Signals: Normal, Unanticipated
Characteristics of Managed Labour
Characteristics of HypnoBirthing® Labour
The Onset of Labour
Foetal Positioning during Birth
Labour Stages As Defined in Typical Birthing
Labour as Defined in HypnoBirthing®
Mother Directed Birthing
Segment Two: Practitioner Certification
Philosophy and Beginnings of HypnoBirthing
How the Uterus Works in Birthing
What's Wrong with Labour
How Fear Affects Labour
The Origin of Fear and Pain in Labour
Prenatal Bonding and Fetology
Selecting Care Providers
Preparing the Mind for Birth
Hypnosis Deepening and Visualization
Releasing Fear
Preparing the Body for Birthing
Building a Partnership with Care Providers
Turning Breech-Presented Babies
Looking at the "Estimated Due Date"
Avoiding Artificial Induction
Preparing Birth Preference Sheets
How the Body Prepares for Birth
The Onset of Labour
Perinatal Bonding
Breathing Through Labour
Breathing with Birth
Bonding with Baby
You will receive the current Institute approved materials at the beginning of your course, including manuals, books, audio's & visual materials & other materials. Once you have completed the course you are required to submit a review on each segment undertaken. Once your reviews have been satisfactorily completed and marked you will gain your certification. There are annual re-certification requirements, please see – https://us.hypnobirthing.com/recertification-requirements/
Once you certify you will be invited to join the International Practitioners facebook group & the New Zealand Practitioners facebook group. Support will also be available through the HypnoBirthing Institute and your trainer.
When is the next course?:-
Course dates : Auckland – 27 – 30 August 2019
Introduction to Hypnosis for Birthing 1.5 Days – Instructor: Stephanie Rowe
HypnoBirthing Practitioner Certification 2.5 Days – Instructor: Stephanie Rowe
Where is the next course?
Kawai Purapura, 14 Mills Lane, Albany, Auckland.
NB – Accommodation is available at Kawai Purapura. Ph 09 415 9468
Course Fees:-
A) Introduction to Hypnosis for Birthing + HypnoBirthing® Practitioner Certification Investment
Early Bird $1895 if paid by 26 July 2019
Full price $2045 if paid after 26 July 2019
B) HypnoBirthing® Practitioner Certification Only:-
Investment – Early Bird $1295 if paid by 26 July 2019
Full price $1425 if paid after 26 July 2019
C) Birth Basics (home study programme) :- $325
D) B-Backs for HypnoBirthing® Practitioner Certification:  A nominal charge of $125 applies.
Host a course in your area & receive your training at a reduced rate – conditions apply
For further information contact Stephanie on (03) 3848506 or 021 313 161, Email Us Now.
*Please email before registering for the course to ensure there will be a place available for you as places are limited. Also please ensure you are familiar with the terms & conditions before submitting your registration form.
Terms & Conditions
A $195 non-refundable deposit is required to secure your place.
The following refund policy applies –
The deposit & Birth Basics home study are non-refundable.
For cancellations within 4 weeks of the start of the course a 75% refund will be given.
For cancellations, with less than 2 weeks, before the course starts no refund will be given, you may however be able to transfer your fee to a future course. This may incur a further fee at the time if course materials have changed.
We reserve the right to alter dates and venues.
By submitting this form I confirm my understanding and acceptance of the Terms & Conditions.
HypnoBirthing® Training Registration Form